Bergamo Airport Information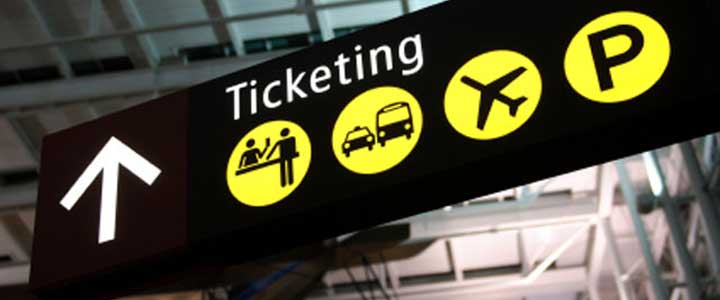 Passenger Information
We supply full details on banking and currency exchange facilities at Milan Bergamo Airport, the VIP lounge, lost luggage and information on the tourist office and chapel based in the arrivals area.
Banking Services
There are two banks located offering a Bancomat service 24 hours a day, 7 days a week:
BANCA POPOLARE DI BERGAMO SpA
Phone: +39 035 311348
Website: www.bpb.it
CREDITO BERGAMASCO
Phone: +39 035 393436
E-mail:ufficio.tecnico@creberg.it
Currency Exchange
You can buy and sell foreign exchange, purchase or cash Travellers Cheques, receive a Buy-Back service and purchase pre-paid phone cards and top-up cards from:
MACCORP ITALIANA SpA
Telephone: 035 19902557 (arrivals area office) – 035 19904219 (departures area office)
E-mail:maccorp@maccorp.it
Website: www.forexchange.it
Lost & Left Luggage
If you are unlucky enough for your luggage to be lost or you lose an item while in the terminal building, you will find the  Lost & Found desk in the arrivals area.
The office is open every day from 08:00 to 22:00 or you can telephone them on  +39 035 326297
Left Luggage is situated in the Arrivals area of the terminal at Bergamo Airport. It is open every day from 08.00 until midnight. The rates are €4.00 per day per bag
Passengers will be asked to produce an identification document. Telephone: +39 035 318472 or visit: www.autostradale.it
VIP Lounge
The VIP lounge offers:
Dedicated check-in for passengers and baggage
Telecheck in before arriving at the airport
refreshments (hot and cold drinks, aperitifs and snacks);
SKY television and teletext
sockets for PC usage
free internet access
The VIP Lounges are situated in the departures area beside the security checks (open from 05:00 to 20:00) and in the shopping area of the boarding gates (open from 06:00 to 22:00). Access can be purchased online at a cost of € 20,00 (including VAT) or directly in the airport at the ticket office counters at a cost of € 22.00 (including VAT)
For further information please telephone +39 035 326351
Tourist Services
Bergamo Tourist Office is based in the arrivals hall and is open is open from monday to saturday from 8.00 to 20.00 and on Sunday from 10.00 to 18.00 It offers free tourist information and a hotel booking service. Telephone: +39 035 320402 or visit www.visitbergamo.net
Church Services
There is a chapel on the level below the arrivals area of the airport terminal which is open to everybody.