Shops at Bergamo Airport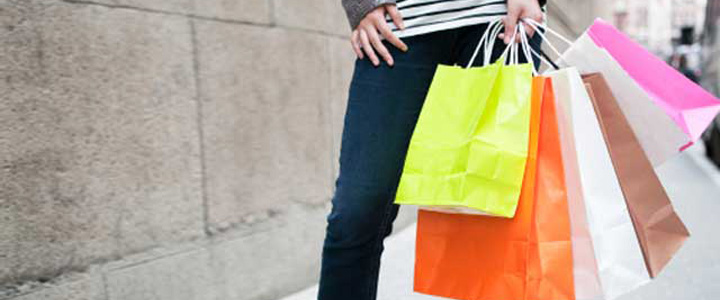 Shops
Milan Bergamo Airport is fairly small so there is not a great selection of shops, but there is a small selection of retail outlets where you can purchase duty free goods, souvenirs, clothing and books, newspapers and magazines for your flight.You will also find the dott.Finazzi Pharmacy in the public area of the arrivals hall (telephone: +39 035 319550)
The good newis that there are plenty of shops in Bergamo itself to choose from with the Orio Centre being one of the biggest shopping centres in Italy with over 200 shops, restaurants, bars, a supermarket, a nursery where children can play, cash dispensers, underground parking , restrooms and views of Citta Alta and the Bergamo Orio al Serio Airport.
If you follow the directions to Bergamo airport and turn off after the airport, it is just across the autostrada. So if you have some time before you are due to leave, it is open from 09:00 to 22:00 Monday to Friday and on Saturdays from 8:30 to 21:00.
Listed below are the shops at Bergamo Airport, together with details of what they sell.
| Outlet | Description of goods |
| --- | --- |
| Bigio | Jewellery |
| Boggi | Fashion clothing |
| Bottega dei Sapori | Delicatessen selling local products |
| Carpisa | Leather goods and accessories |
| Conte of Florence | Fashions |
| DIF SpA | Newspapers and tobacco |
| Durfrital | Duty free shop selling food, liquor, perfumes, watches, cameras, etc |
| Energy Flower | Fresh flowers |
| Kiko | Cosmetics |
| Legami | General store |
| Man in Italy | Clothing |
| Mirco della Vecchia | Chocolates |
| Nespolie Funghi | Local gastronomic goods |
| Puntoottico | Sunglasses |
| Saldarini | Leather goods |
| Timberland | Clothing |
| Tosca Blu | Leather goods |
| Watch Studio | Watches and jewellery |
In Bergamo the main shopping streets are in the Città Bassa: via XX Settembre, via Snt'Alessandro, via Torquato Tasso, Viale Papa Giovanni XXIII. In the city centre there is also one of the best Italian department stores: Coin in via Zambonate. Bergamo is particularly known for its pastry shops selling sweet cakes and delicacies. Worth a try are the Panificio Tre soldi and Mimì, la casa dei sapori, both in via Colleoni.
You can find out more about your duty free allowances from Bergamo Airport here.