Information
Bergamo airport is named after its location (Orio al Serio) and is situated approximately 45km from Milan (which is about a 45 minute drive away depending on the traffic). There is a very good bus service from the airport but alas, no trains! An abundance of taxis and of course car hire firms and private transfer companies but no trains.
To give you an idea…the approximate cost of a taxi into Milan is around €75.00
Of course not everyone is heading into the centre of Milan, Bergamo city centre is just 5km away and for the motor enthusiast the airport is 35km from the Monza Formula 1 Race Circuit if you ever fancy watching a race!
Although over 8 million people pass through the airport each year it is relatively small, with just one two storey passenger terminal, one cargo terminal and two runways.
It is the smallest of Milan's three airports – the others being Linate Airport and Malpensa Airport – but is the most popular to fly into when going on a skiing holiday as it is closest to the Italian Alps. The Lombardy ski slopes are approximately a one hour drive away, but the greater slopes in the Dolomite region can take up to 4 hours to get to depending on weather conditions.
For those of you who are going for more than a "city break" the easiest and probably cheapest way of getting around is to hire a car. There are plenty of car hire companies with desks in the airport terminal building and apart from the peak month of July and August the rates are very low, although they will all try and sell you extra insurance and damage waivers etc.
Who travels to Bergamo and what airlines fly there?
A lot of passengers come in on domestic flights from within Italy… although believe it or not, the greatest number of passengers come from the UK. London specifically.
Ryanair use Bergamo as one of their hubs and you can literally fly to and from anywhere in Europe, with the exception of France. There are quite a few other airlines that fly in and out of Bergamo offering various routes (including Wizz for Eastern Europe routes) but Ryanair really do dominate at this airport!
All in all it is a bit of a pain to get in and out of Milan although not the end of the world BUT better than Malpensa for the Ski Resorts and if the price is right!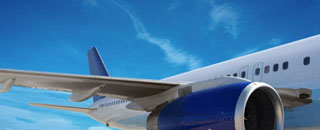 Bergamo Airport
An overview of all the facilities including buses, shops, etc.
Bergamo Transfers
What options are available to you: buses, transfers, taxis, trains, etc.
Airport Carhire
Find out which car hire companies at based in and around the airport.