Transport Options At Linate Airport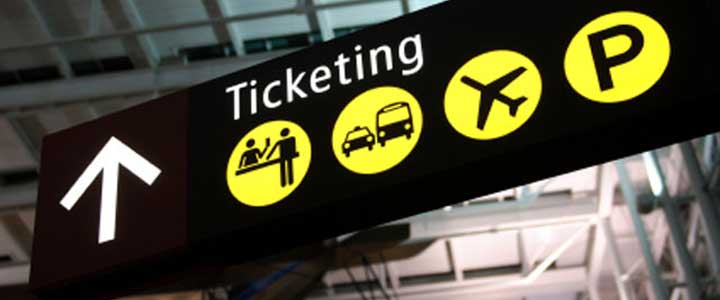 Car Hire, Buses, Trains, Taxis and Private Transfers
Linate International Airport is the second largest airport in Milan (after Malpensa) based about 7km east of the city centre. Because of the traffic it can take approximately an hour and half to get into the city centre by road so make sure you take this into account when selecting your preferred method of getting from the airport to your destiniation.
Basically there are six options: a friend is picking you up: public transport which gives you the choice of a bus from Linate or train from Milan: you can travel by taxi: pre-book a private transfer or hire a car.
To makes things easier we have provided full details on how these options apply at Linate Airport.
Car Hire
You can book your hire car before you arrive adding any extras like baby seats/child restraints that need to be fitted. We have provided details of car hire firms based at Linate Airport so you can choose which is the best one for you.
Booking your hire car as far in advance of your journey as possible will often secure the best deal and ensure that you get the make of vehicle you require. Also remember to take into account the amount of luggage your party will be carrying and make sure you order a car with a big enough boot or ask for a luggage rack to be fitted at the time of booking.
Private Transfers
If you pre-book a private transfer you just collect your luggage and head for the arrivals hall to be met by a driver who will take you straight to a waiting vehicle to drive you to your destination. By pre booking your own private transfer from Milan Linate Airport you can be sure that your group will travel together with vehicles of all sizes available.
And it is the quickest way to get out of the airport and on to your accomodation with no waiting for buses or queuing in a taxi rank! Find out more about how to book a private transfer
Taxis
There are always plenty of taxis waiting at the ranks outside the arrivals hall, but bear in mind that during peak travel times you will have to wait in the queue. Also make sure you ask the taxi driver for the cost of your journey in advance . The fare quoted is per vehicle, not per person, and a taxi from Linate Airport to the centre of Milan will take about 15-20 minutes and cost in the region of €20,00.
Find out more details of the taxis here.
Buses
There are regular bus services operating from outside the arrivals hall to popular destinations including Milan, Malpensa, Pavia, Brescia and Verona. Below are details of the various bus services running from Linate Airport to Milan and nearby destinations.
We provide full details of routes, fares and timetables of Linate Airport Buses..
Trains
There is no railway station, the main railway station in Milan city centre. There is a bus which can be caught from the Arrivals Floor from Linate Airport to the central Station. From Milan Central railway station you can get to most parts of Italy and it also offers access to all the lines running in Milan's Metro system.
You can find more details of trains and timetables at Milan Linate trains