Information
Of the three airports in Milan, Linate International is the second most important – the others are Milan Malpensa and Milan Bergamo.
The official name for Milan Linate (LIN) is Airport Enrico Forlanini however in practice this is never used, the airport is located around 7km (4 miles) to the east of Milan itself.
The airport is small by international standards with just one terminal building with all the facilities spread out over just 2 floors. The airport does however offer a wide choice of both domestic and International short haul and long haul flights.
However, the bulk of the flights in and out of Milan Linate are domestic with over 1.5 million people arriving from Rome each year. In terms of International passenger traffic Linate is not really on the "hot list" of airports catering for low cost airlines. For example the only "low cost" airline offering flights between the UK and Linate is Easyjet who offer a regualr service from Gatwick airport. It has a wide range of domestic and short and medium range international flights (185 destinations in 76 different countries). It can accommodate 41 aircraft with 24 departure gatess and 5 fingers. It has a 70,000 sqm passenger terminal with 71 check in desks, 12 hand-luggage check in desks and 8 passport control desks
The one thing is does lack is a train line of any kind, there are of course a good selction of buses etc, including a regular shuttle to Milan Malpensa…the shuttle bus between the two airports takes around 30 minutes so make sure you leave plenty of time if you are organising connecting flights.
For those of you who like to be pampered there is a VIP lounge at Milan Linate offering the usual array of snacks, drinks, newspapers magazines etc. There is also a fast track service in operation at this airport for both arrivals and departures.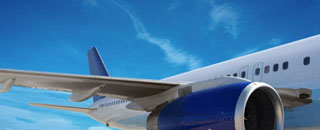 Linate Airport
An overview of all the facilities including buses, shops, etc.
Airport Carhire
Find out which car hire companies at based in and close to Linate airport.
Linate Transfers
What options are available to you: buses, transfers, taxis, trains, etc.