Transport Options At Malpensa Airport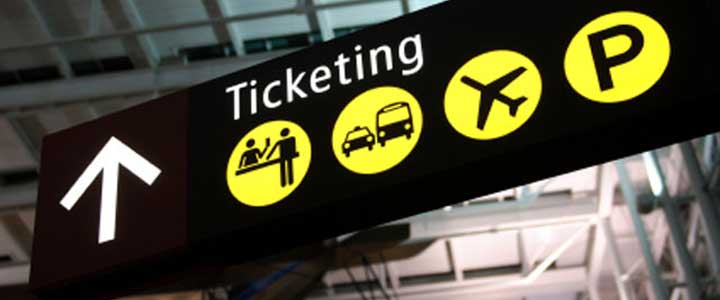 Car Hire, Buses, Trains, Taxis and Private Transfers
If you have booked your flights to Malpensa Airport and if you are not on an all inclusive package deal where you are picked up at the airport and transported to your final destination on the tour operator's coach, the next thing is to work out which is the best way to get to your accommodation.
Basically there are six options: the easiest one is if a friend is picking you up: you can catch public transport which gives you the choice of a bus or train at Malpensa: you travel by taxi: pre-book a private transfer or hire a car.
To save you time, we have given you full details on how these options apply at Malpensa Airport.
Car Hire
If you are staying in a remote part of Milan or plan to do some exploring/touring around then hiring a car is by far the best option as it often works out to be the cheapest solution and gives you freedom to go wherever you want at a time convenient to you. You do not have to be tied to bus or train timetables and can get to places well off the tourist route.
You can book your hire car before you arrive at Malpensa adding any extras like baby seats/child restraints that need to be fitted. This means you do not have to fill out paperwork when you land in Milan with just your driving licence and credit card required to collect the vehicle from the rent a car desk.

There are a large number of car hire firms listed at Malpensa Airport, but not all of them are based in the terminal building with some a shuttle bus ride away. We have provided details of car hire firms based at Malpensa Airport so you can choose which is the best one for you.
Private Transfers
The price difference between booking a private transfer and taking a taxi is a lot less than you might think. Baby/child seats can be ordered at the time of booking so that they are already fitted in the vehicle which collects you.
The benefits are that you can book and pay for your private transfer in advance to ensure a driver is waiting for you in the arrivals. No waiting for buses or trains or queuing in a taxi rank! Find out more about how to book a Milan private transfer
Taxis
There are always plenty of taxis waiting at the ranks outside the arrivals hall at Malpensa Airport. During peak times you can easily wait in the queue up to thirty minutes. Also make sure you ask the taxi driver for the cost of your journey before you set off so there are no nasty surprises when you go to pay. The fare quoted is per vehicle, not per person, and a taxi to the centre of Milan will cost in the region of €70-80 for the 45-60 minute journey. Find more details of Milan Malpensa taxis here.
Buses
There are good bus services operating from Milan Malpensa Airport offering direct access to Milan city centre, Bologna, Brescia, Castelnovate, Domodossola, Gallarate, Genova, Lake Maggiore, Linate, Lugano, Novara, Torino and Verona.
For full details of fares and timetables visit our Malpensa Airport Buses information page.
Trains
Milan Malpensa Airport has its own station underground in Terminal 1 where you can catch the Malpensa Express running to Milano Cadorna Station in the city centre. The trains run every day at 30 minute intervals from 04:28 to 0:28 with a journey time of 40 minutes. The single fare is €11.00 (children under 14 years €5,00)
If you are boarding atMalpensa Airport with just hand baggage, there is telecheck-in for Eurofly, easyJet and Lufthansa at Milan Cadorna (which must be done at least two hours before departure).
You can find more details of trains and timetables at Milan Malpensa Airport trains