Information
Malpensa International is most important airport of the three based in Milan – the others being Bergamo Airport and Linate Airport. It has two unways and is host to over 100 different airlines with UK, Irish and Spanish destinations including London Gatwick and Heathrow airports, Dublin, Edinburgh, Barcelona, Madrid, Malaga and Palma in Mallorca.
It is situated about 45km (30 miles) north west of Milan which will take you roughly 30 minutes to drive depending on traffic! It can be easily reached by car using the A8 motorway, if you are coming from Milan or localities north or east of the airport, or the A4 motorway, if you are coming from the West or South.
If you are using the A8, take the motorway to the BUSTO ARSIZIO – MALPENSA exit and proceed from there on State Highway SS336 in the GALLARATE – MALPENSA. If you are using the A4, drive along the motorway to the MARCALLO MESERO exit, proceed in the MARCALLO – MESERO – MALPENSA direction, and then take the SS336DIR in the MALPENSA- A8 – MILAN – VARESE direction
There are two main terminal buildings (Malpensa Terminal 1 andTerminal 2) plus a cargo terminal which are quite far apart from each other, but the airport provides a free shuttle bus which runs between them roughly every 10 minutes all day, every day. 
The airport offers a VIP service which operates every day from 06:00am until 9:30pm offering assistance at check in, access to VIP lounges, fast track through security and passport control, porter service, transfer to aircraft plus much more. At Terminal 1 of Malpensa you can find 3 VIP Lounges. More details here
The sections on the right will provide information on all the airport amenities and facilities including live arrivals and departures and the main transport and access options (hiring a car, buses, trains, taxis, etc).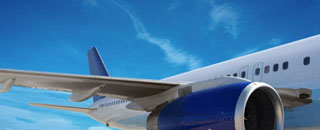 Malpensa Airport
An overview of all the facilities including buses, shops, etc.
Airport Carhire
Find out which car hire companies at based in and around the airport.
Malpensa Transfers
What options are available to you: buses, transfers, taxis, trains, etc.